A Ready Mixer's Best Friend
Masaba proudly partners with ready-mix companies across the nation to ensure that their goals and visions are met.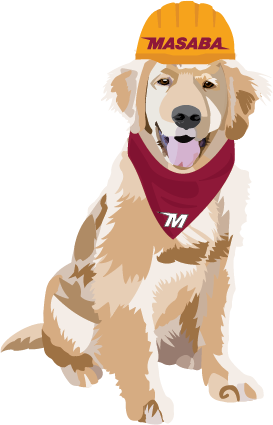 Customized to suit your needs
Our dealer representatives, along with our experienced engineering team, will work with you to create equipment customized to your operation. Contact us with your project ideas and we will make them a reality.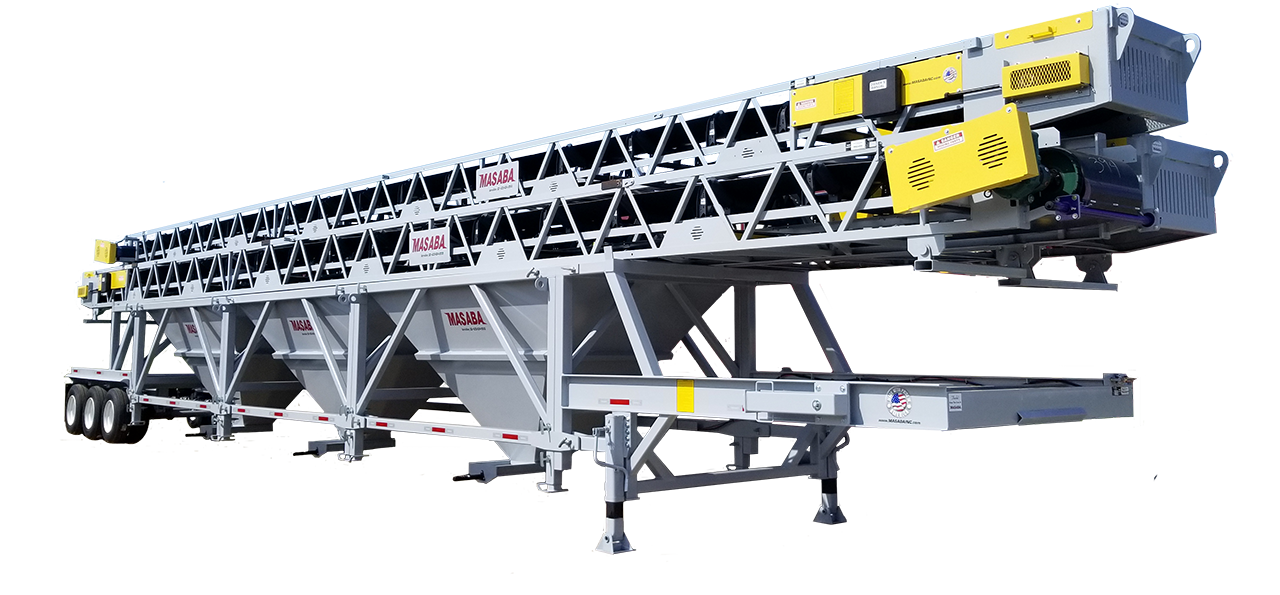 Triple Axle Chassis
Heavy Duty 25,000 lb Leaf Spring Suspension
Road Portable
(2) Crank Down Landing Jacks
(6) Cribbing Legs
(3) 14' x 9' Detachable Hoppers constructed of 1/4" mild steel plate
4th Hopper can be added later
Manual Metering Gates with threaded rod adjustment
Baffles
(3) 30" x 70' Stackable Conveyors
30" Deep truss
Class II Head drive

20 HP 1800 RPM WEG Motor
500 TPH
TXT5 Reducer, V-Belt Drive, Backstop
CEMA C5 20O Loading Idlers at 16" Spacing
CEMA C5 35O Troughing Idlers at 4' Spacing
CEMA C5 Return Idlers at 10' Spacing
6' Hopper with adjustable rubber flashing
Flexco Wiper with Twist Tensioner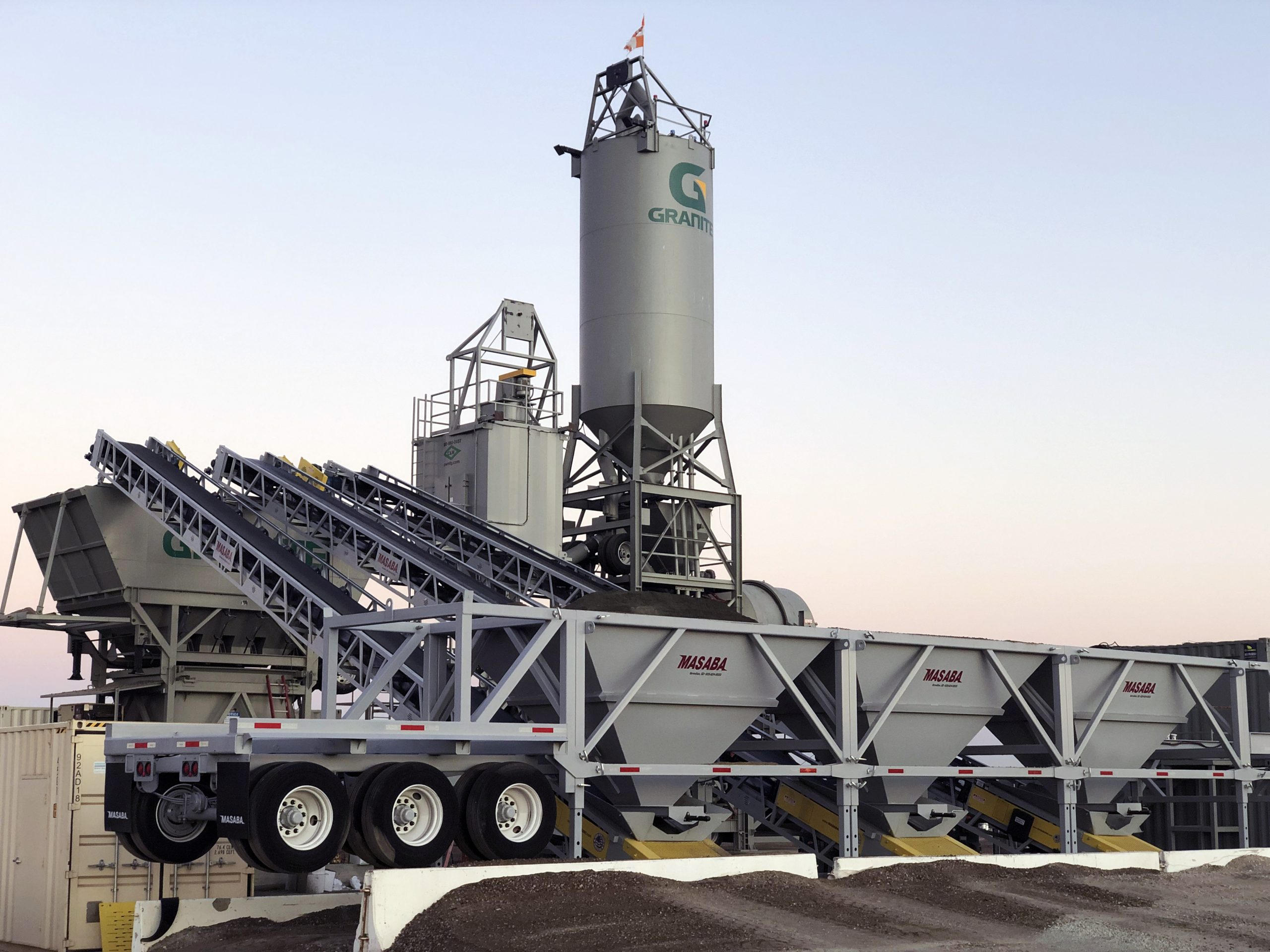 Let us know how we can help you!
Send us a note about your next project and we will work with you to create a customized solution.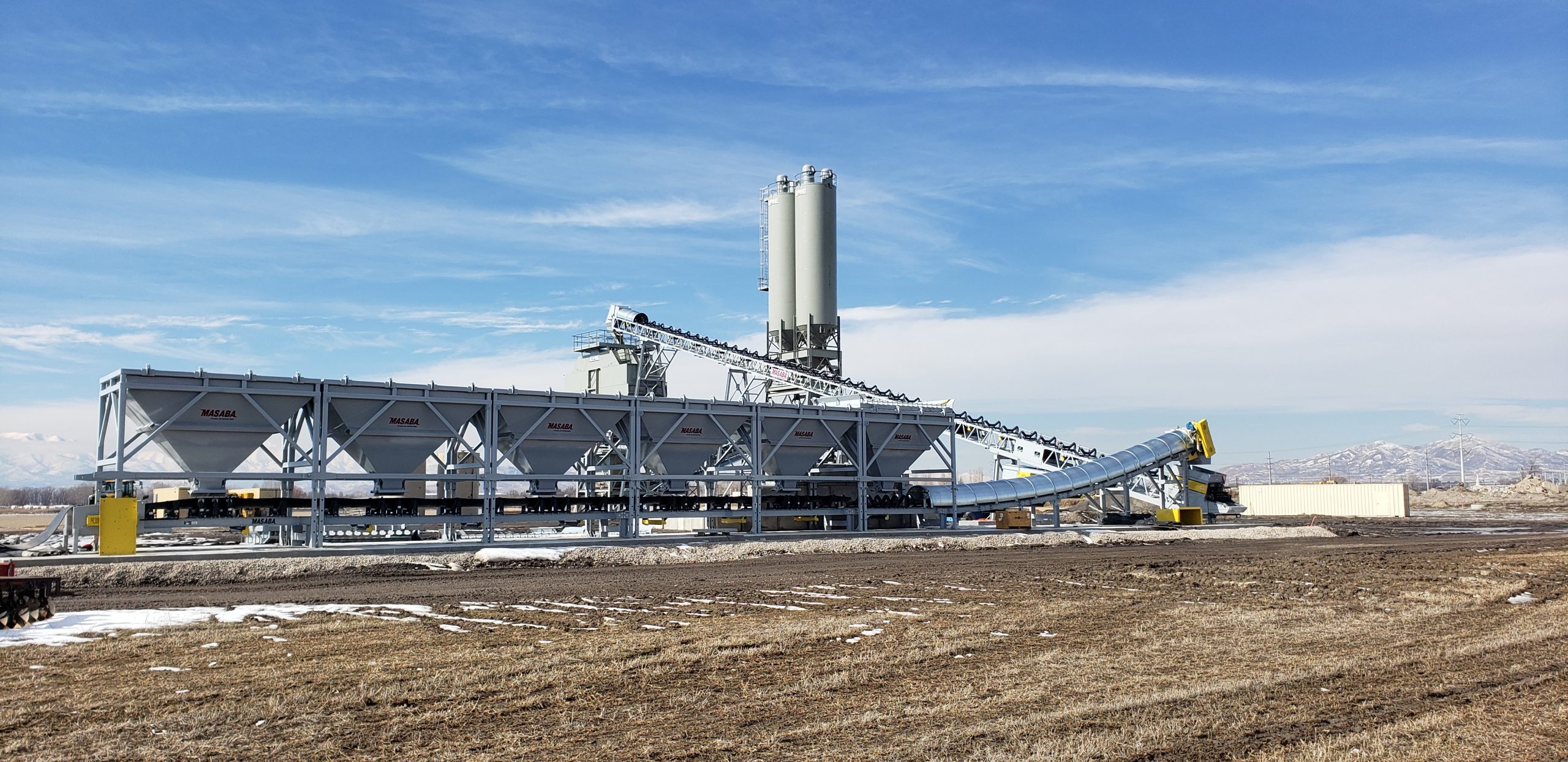 Conveying and Material Handling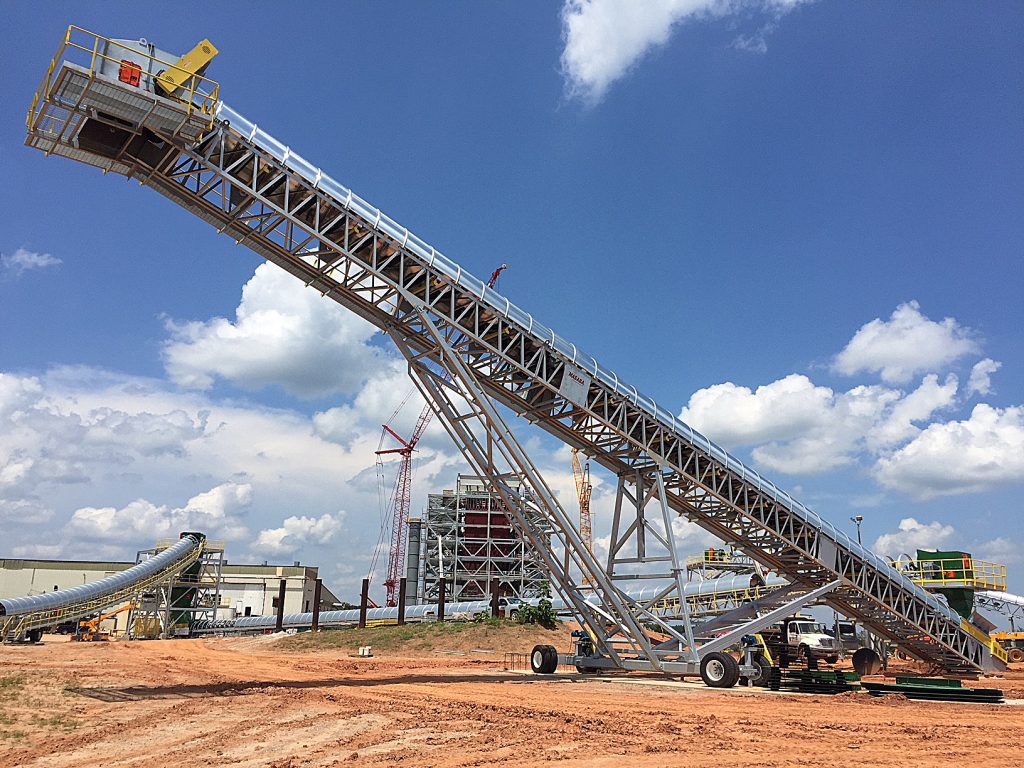 Portable Chassis and Modular Systems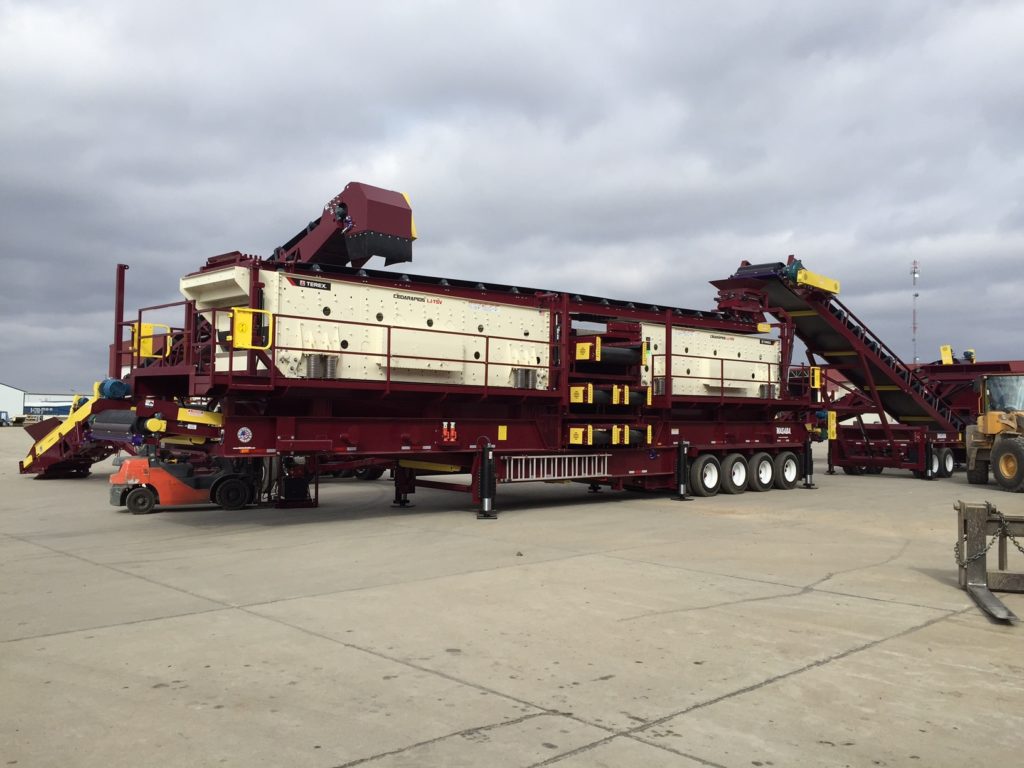 Custom Engineered Solutions