Conveying and Material Handling
From our patented Magnum Telescoping Conveyor to overland conveyor systems, Masaba has it all. We have been designing and improving the most durable, reliable portable conveyors on the market for three generations.
Magnum Telescoping Conveyor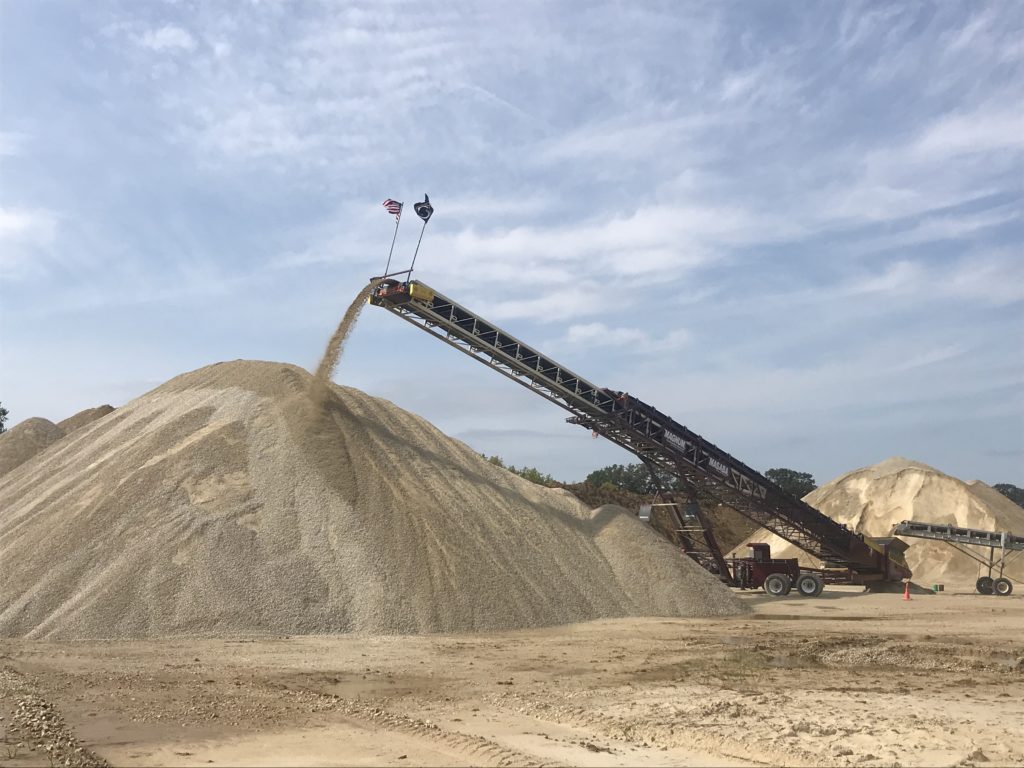 With our patented Track Technology, Masaba has created the safest telescoping conveyor on the market to tackle any material needs.
Truck Unloading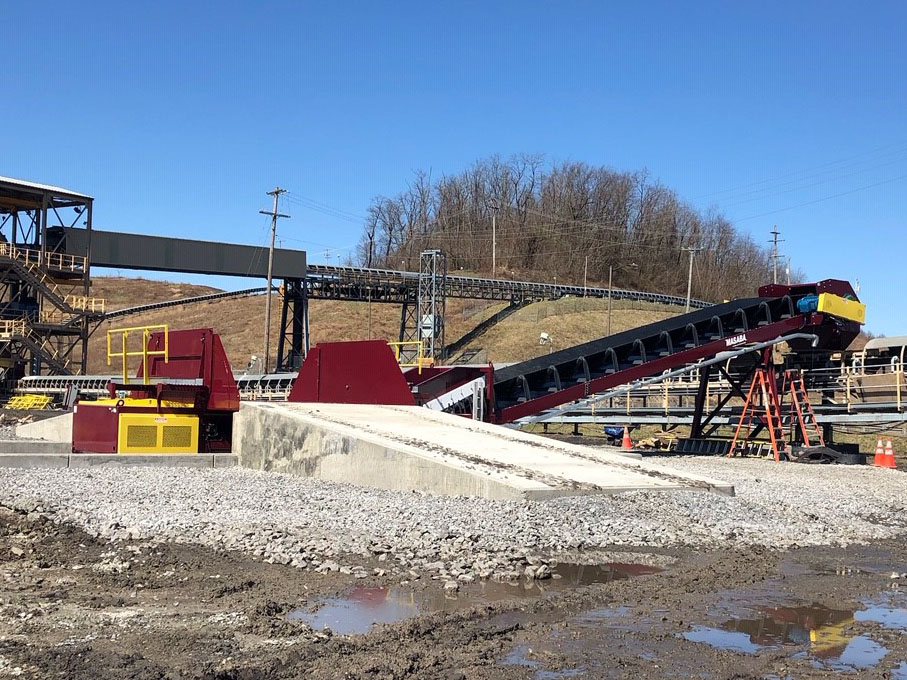 Masaba's portable drive-over truck unloaders help make unloading simple, while our stationary unloaders off a  permanent solution.
Radial Stackers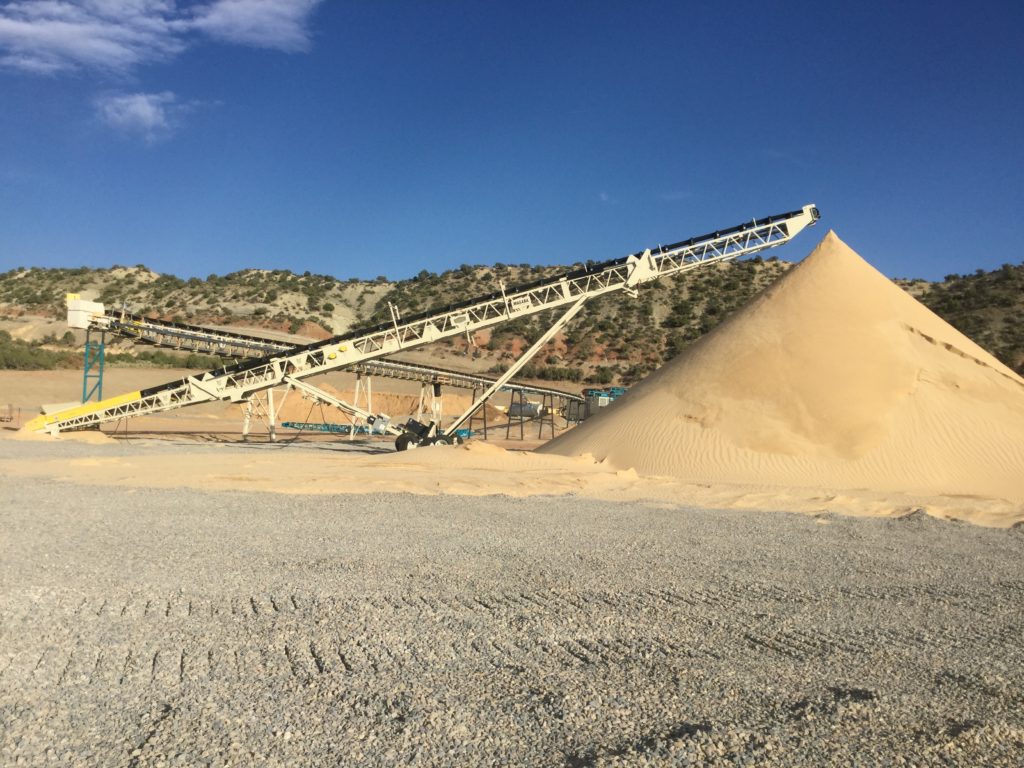 Masaba's radial stackers provide a quick and hassle-free transition from travel position to being fully operational.
Transfer Conveyors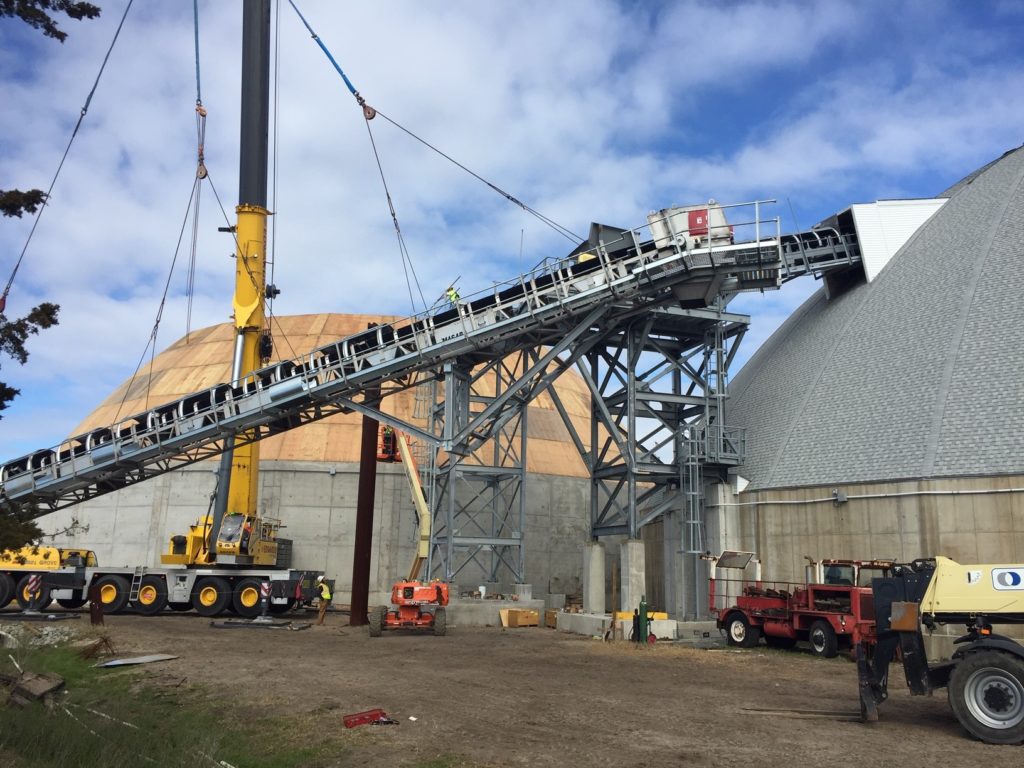 Whether transferring material over long distances or moving material to hard-to-reach places, Masaba has a conveying system to suit your needs.
Roll Off & Stackables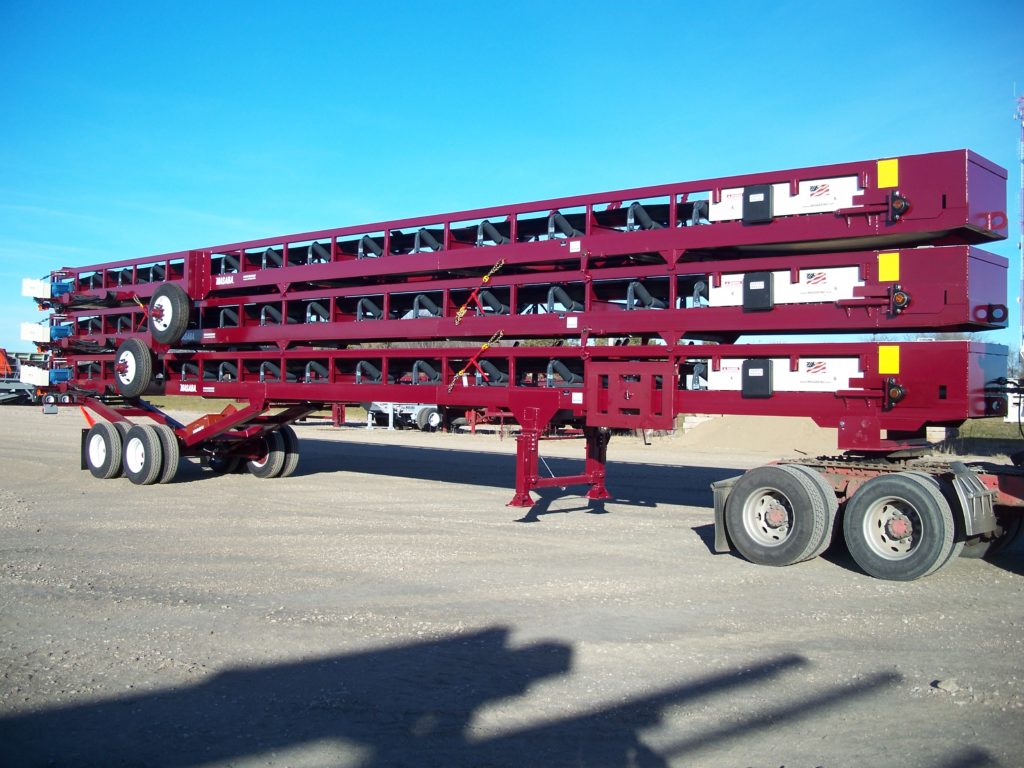 Quickly transition between transport and operation with Masaba's roll-off transfer conveyors and 3 pack stackable conveyors. 
Bins, Hoppers & Feeders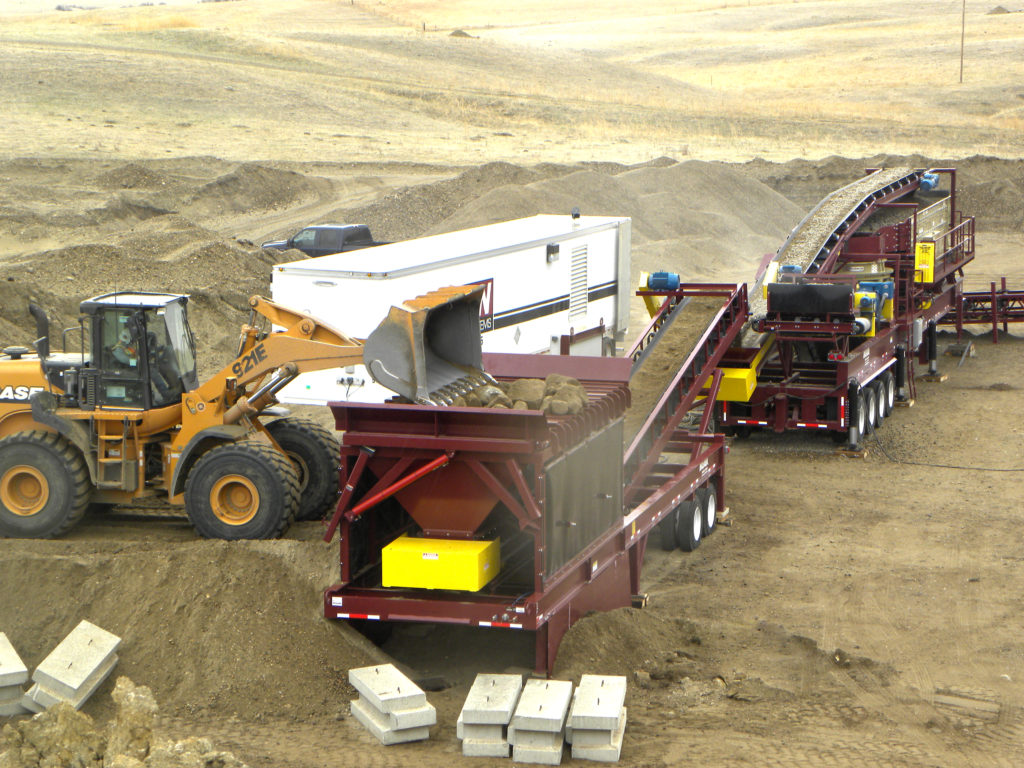 Simplify material handling with Masaba hoppers, bins and feeders. Whether stationary or portable, we provide a solution for an endless flow of material. 
Stationary Conveyors
With a full line of stationary conveyors, Masaba is sure to have the right solution to your material handling problems. Whether transferring material long distances or needing to move it from hard to reach places, we will make your operation more efficient.
Custom Conveyors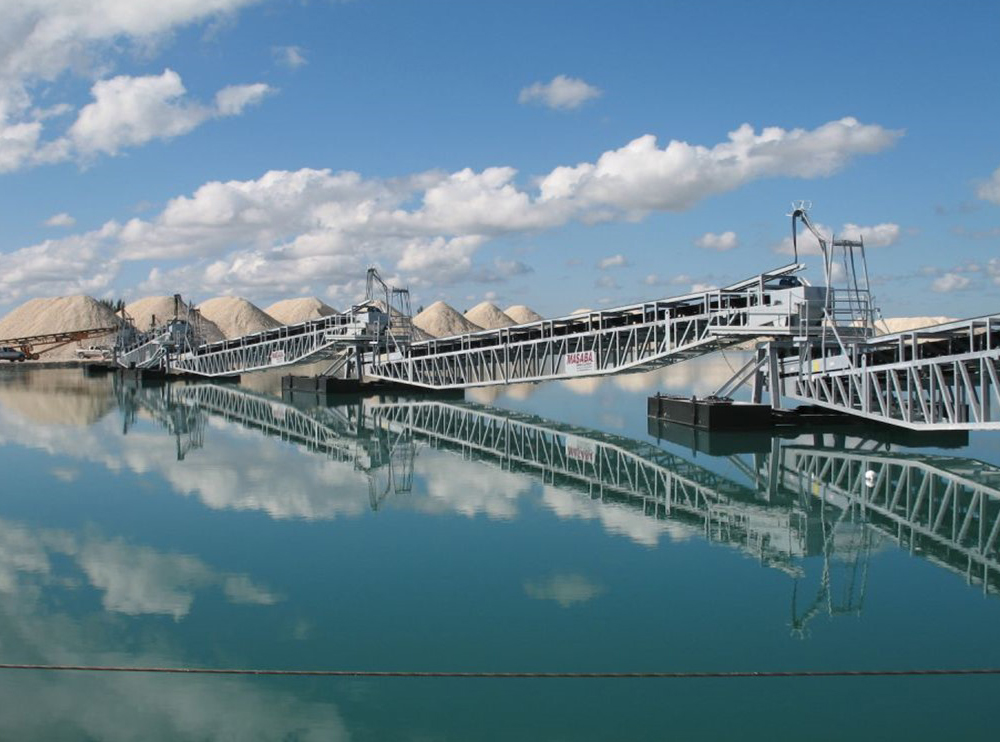 Masaba has the engineering expertise to customize your own conveying system to fit any application.
Conveying and Material Handling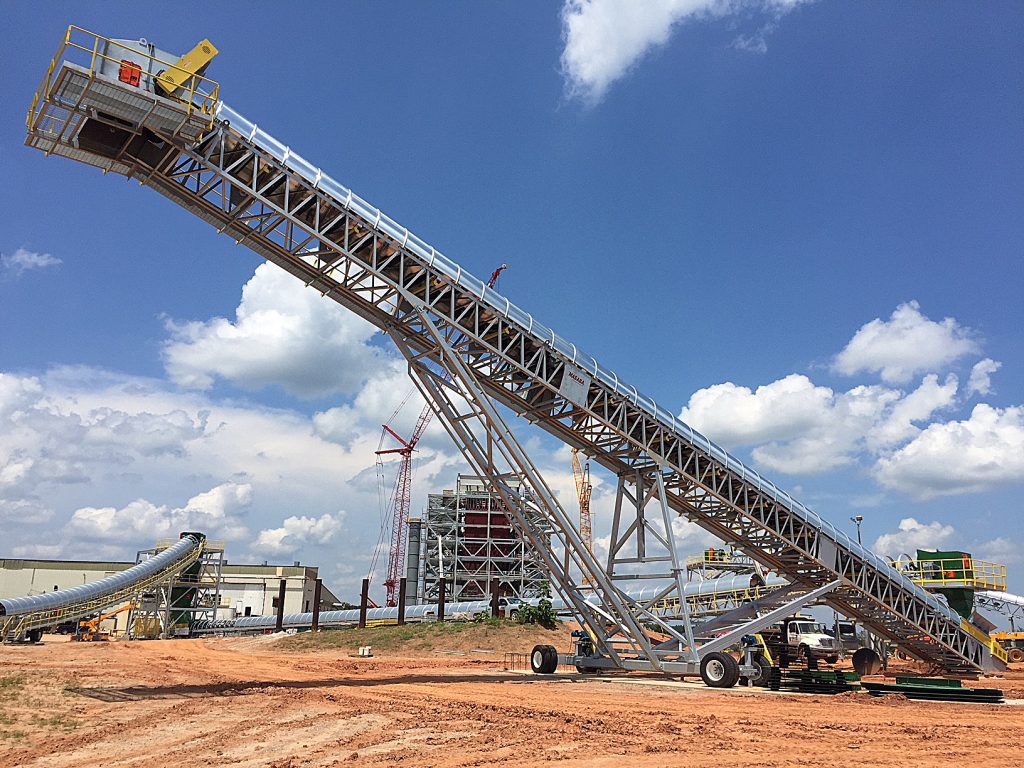 Portable Chassis and Modular Systems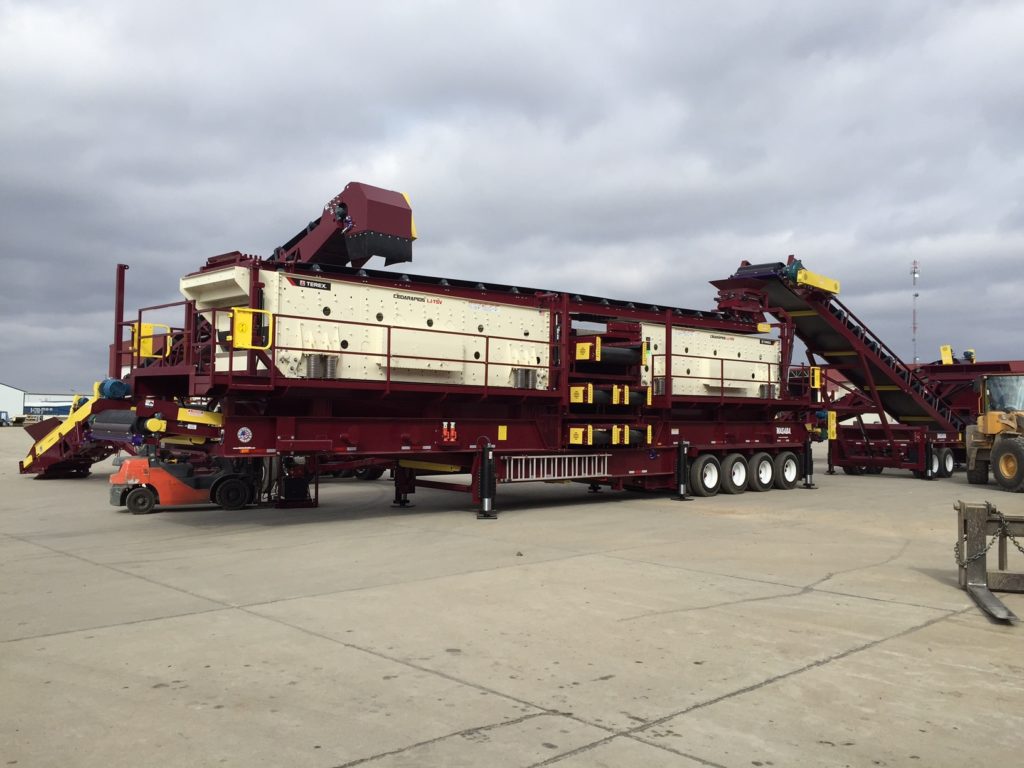 Custom Engineered Solutions