March 14 – 18 | Las Vegas
USE CODE MAS4759C for discount
We look forward to seeing you at CONEXPO 2023!
We're exhibiting in the Silver Lot, booth 5918 – conveniently located right outside of central and north halls.
The team is excited to highlight some of the new and improved features of our patented Magnum Telescoping Radial Stacking Conveyor along with our patented Drive-Over Truck Unloader with self-deploying outer ramps and extended third ramp, and finally we will display our 10×16 Hydraulic Relieving Grizzly Feeder with adjustable grizzly bars.
Masaba's 2023 CONEXPO equipment lineup includes:
10×16 Grizzly Feeder
36×140 Low Profile Folding Axle Magnum Telescoping Conveyor
48" Low Profile Truck Unloader with Self-Deploying Outer Ramps and Extended 3rd Ramp
In addition to our equipment display we will have a double-deck structure in the booth for social gatherings and meetings. Masaba will be hosting social hours Tuesday, Wednesday, Thursday and Friday in the booth. Our Dealer Get Together will be held on Tuesday, March 14th from 6:30 – 9:30 p.m. at Carson Kitchen, 124 S. 6th Street (Corner of Carson Ave. & 6th Street).
Please RSVP to the event by completing the form below, or email jamie.ridgway@masabainc.com to let us know you're coming!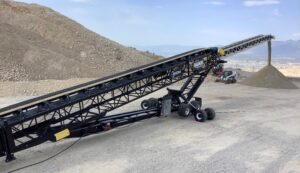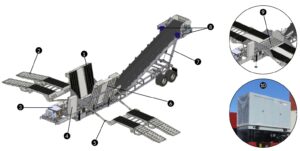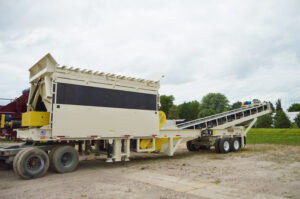 Carson Kitchen Dealer Get Together RSVP