Port and Terminal Conveying Solutions

The Most Rugged Telescoping Conveyor In The World
MASABA's patented Magnum Telescoping Radial Stacking Conveyors and Drive Over Truck Unloaders provide maximum operational efficiency and minimizes labor on site.
Our patented drive over truck unloader comes with single and dual lane options. Eliminate double handling of material and easily load barges and vessels with MASABA's portable material handling equipment.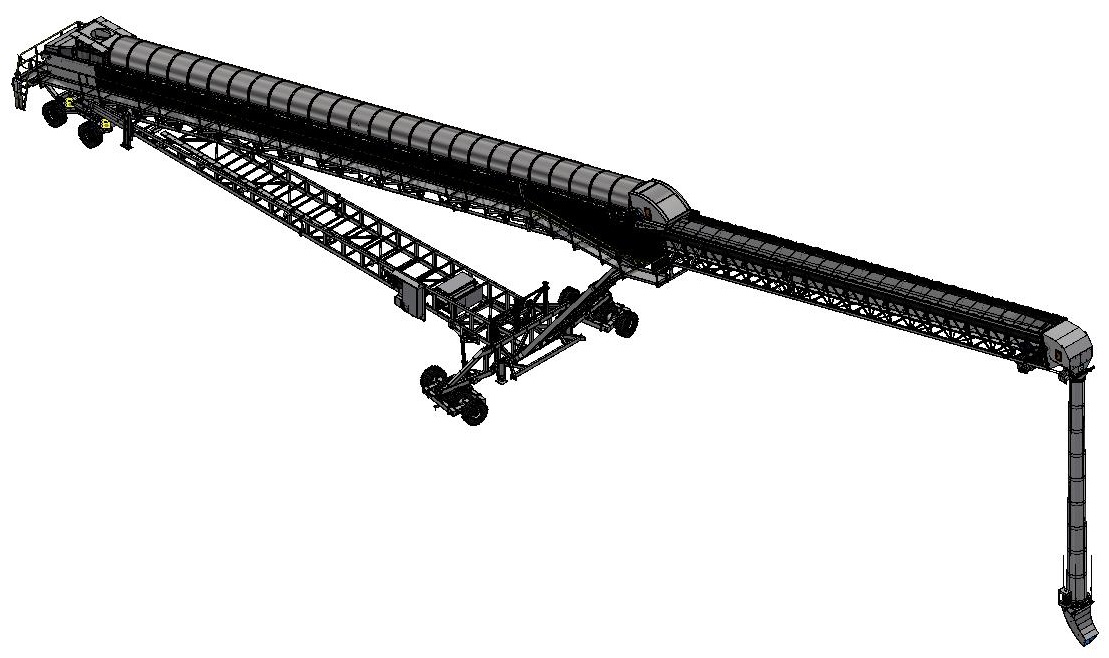 Standard Features:
Heavy Duty Pulleys
Patented Drive System
Single or Dual Gearbox option with mechanical brakes
Brand Leading Components
Class II Drives
Various CEMA Class Idlers
3 Ply Belting
Onboard Counterweight Standard
Heavy-Duty Tow Hitch
Quick Attach Side Mesh Guarding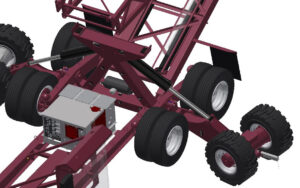 Masaba's Folding Axle (FA) allows for easy transition between operation and transport positions. Both axles can be hydraulically raised or lowered independently or at the same time, simplifying the leveling process.
FA axles are available in both 2 and 4-wheel drive models.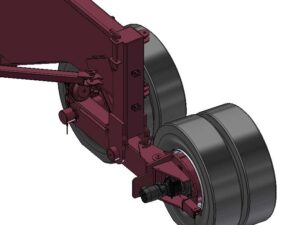 The Hydra Shift option simplifies the setup process and reduces maintenance time by removing the chain and sprockets. Hydra Shift allows the operator to engage and disengage the drive simply by flipping a lever on the hub.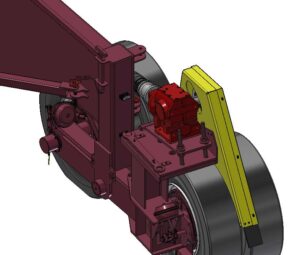 The Swing Axle (SA) system provides the widest and most stable radial footprint in the industry. A Variable Speed wheel drive allows for even distribution of material in-pile for fully desegregated stockpiles. An optional 4-wheel drive system ensures positive traction in the field.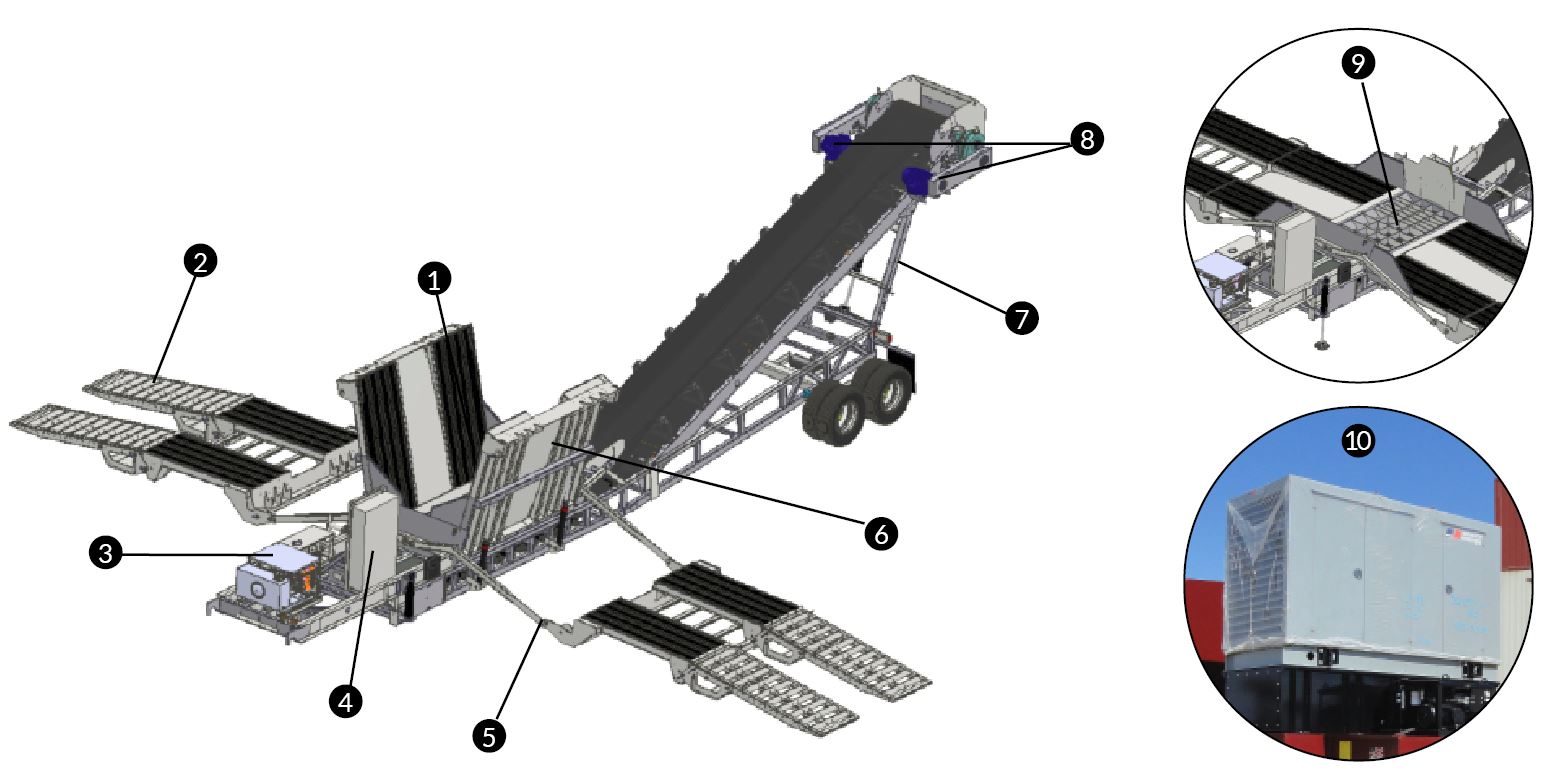 Masaba Drive Over Truck Unloader
Self cleaning hydraulic ramps

Extended ramp option

20 HP electric auxiliary hydraulic pump

NEMA 4 control panel

Optional self-deploying ramps

Heavy duty steel ramps to grade

Hydraulically adjustable discharge height

Class II dual drives

Removable drive-over grizzly bars

Optional Gen Set
48″ & 72″ Dual Lane Truck Unloaders available upon request.
All dimensions subject to change and may vary based on axle configurations, options, etc.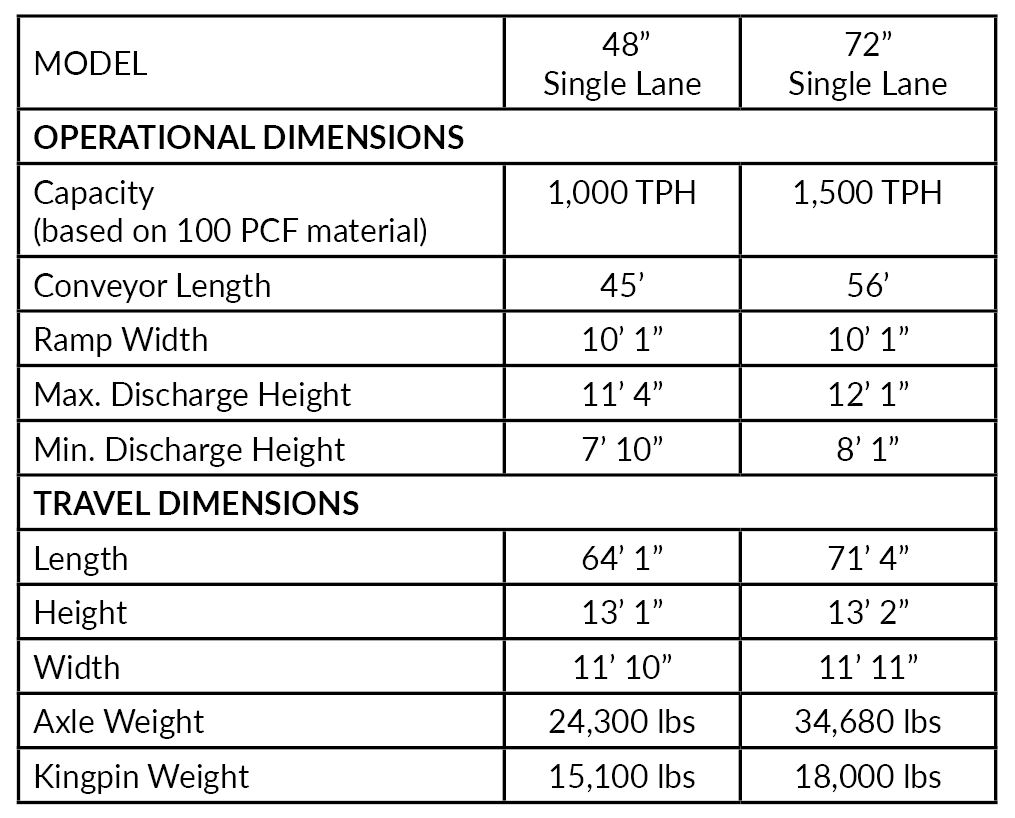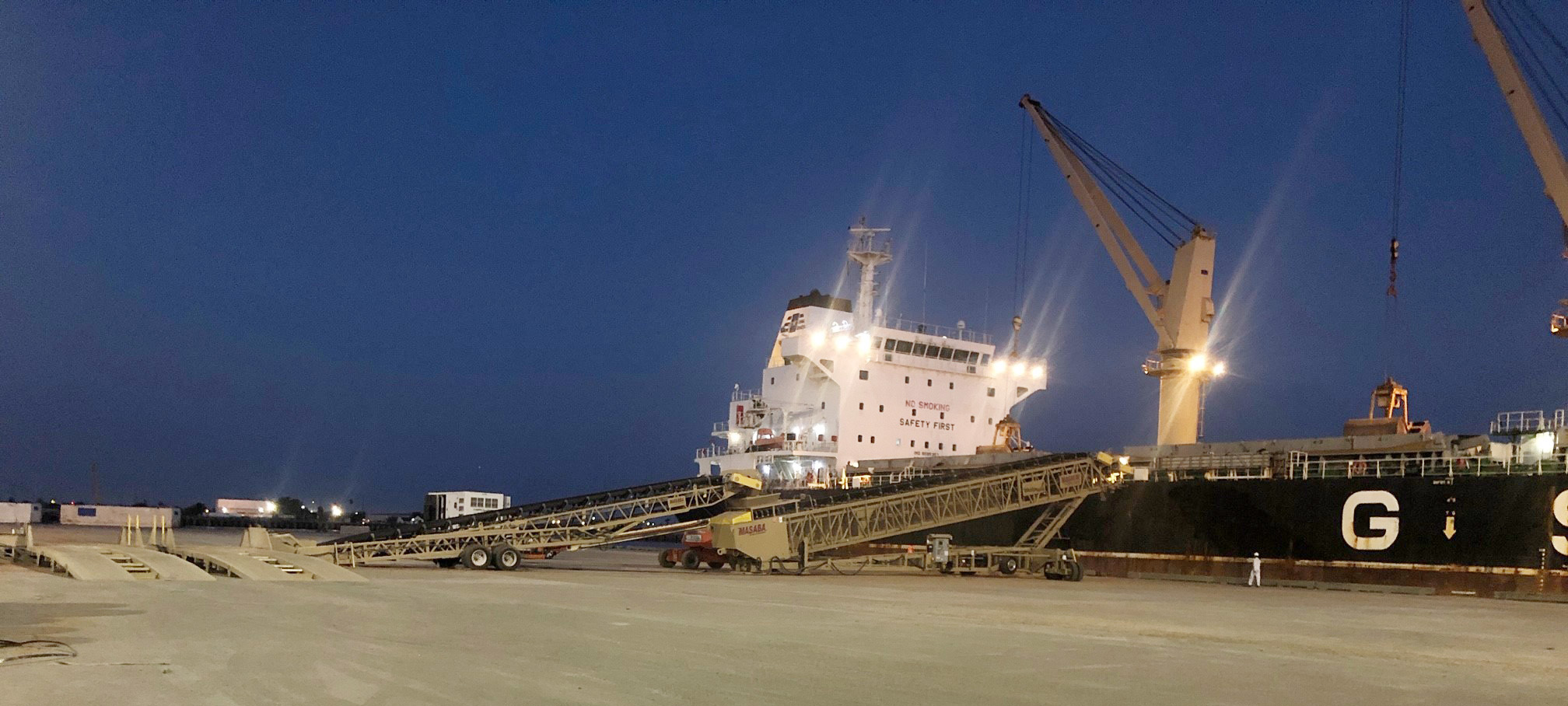 Truck Unloading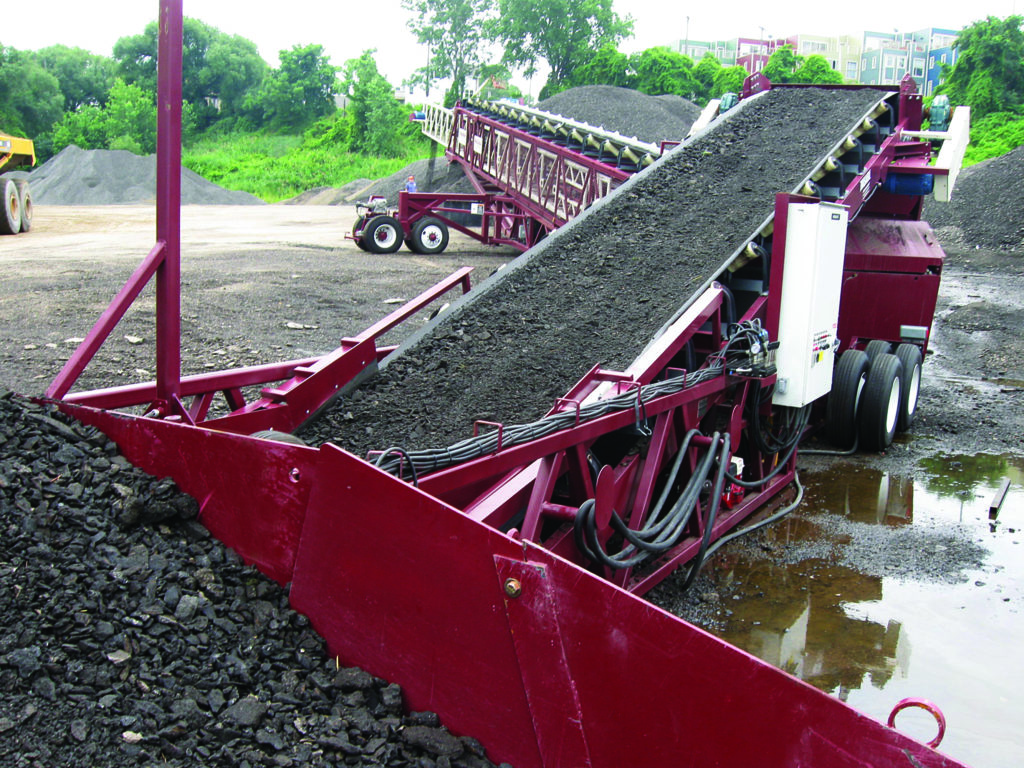 Radial Stackers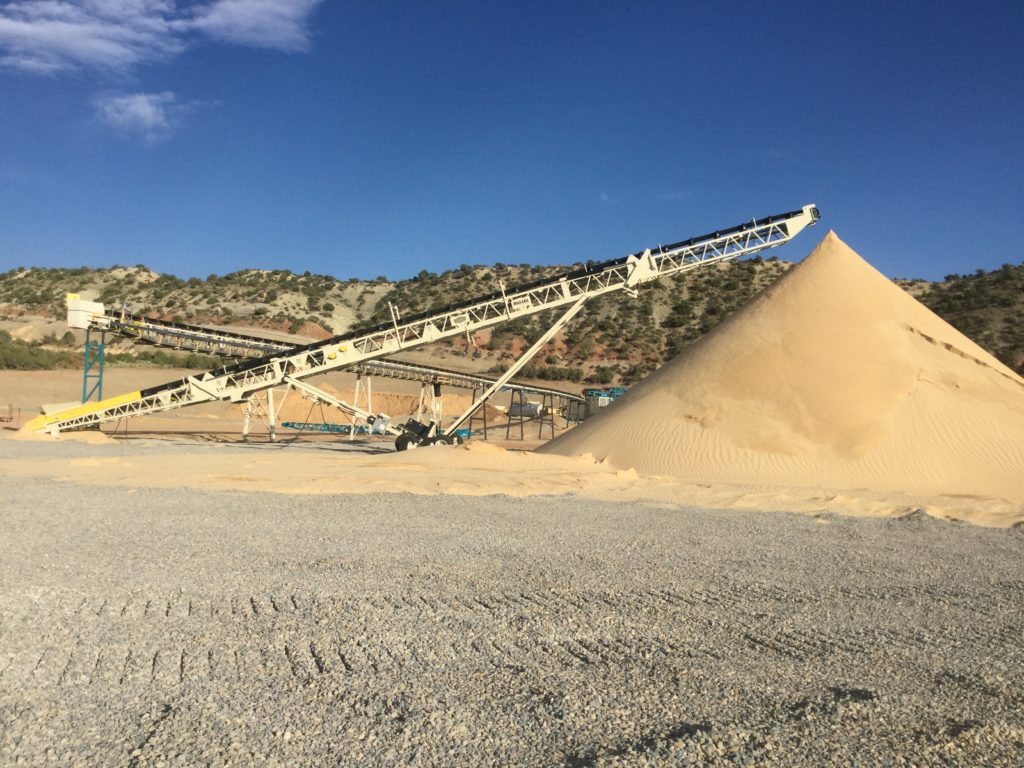 Bins, Hoppers and Feeders